Our Offices
Everywhere you look, an SSF sign.
We like to make our presence known throughout Summit County with 4 offices between Keystone and Breckenridge, conveniently located so that wherever you're looking, we're there and ready to help.
GET IN TOUCH
970.510.9697
OUR SUMMIT COUNTY LOCATIONS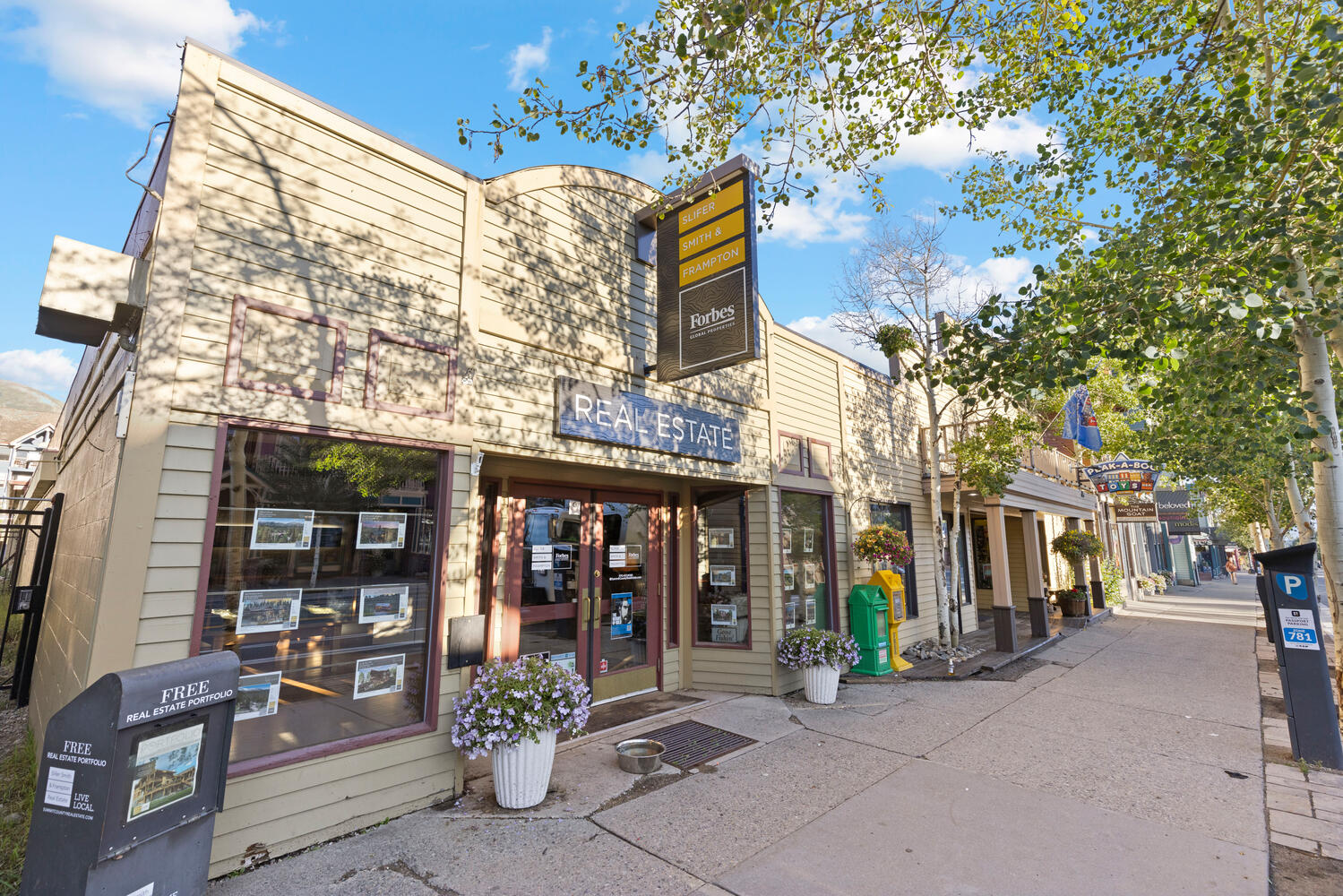 Breckenridge
117 S. Main Street, Breckenridge, CO 80424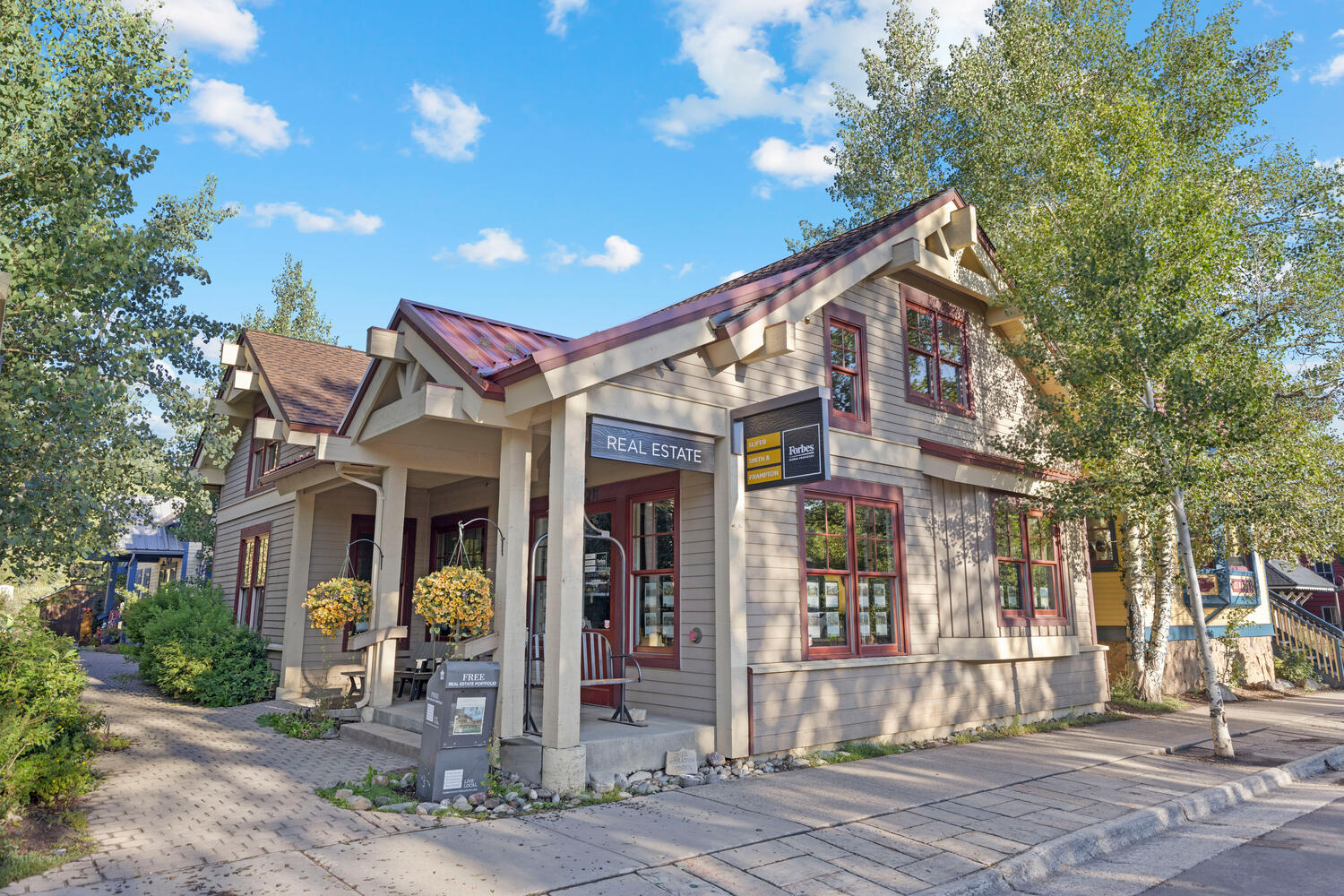 Breckenridge
211 N. Main Street, Breckenridge, CO 80424
Frisco
400 Main Street, Frisco, CO 80443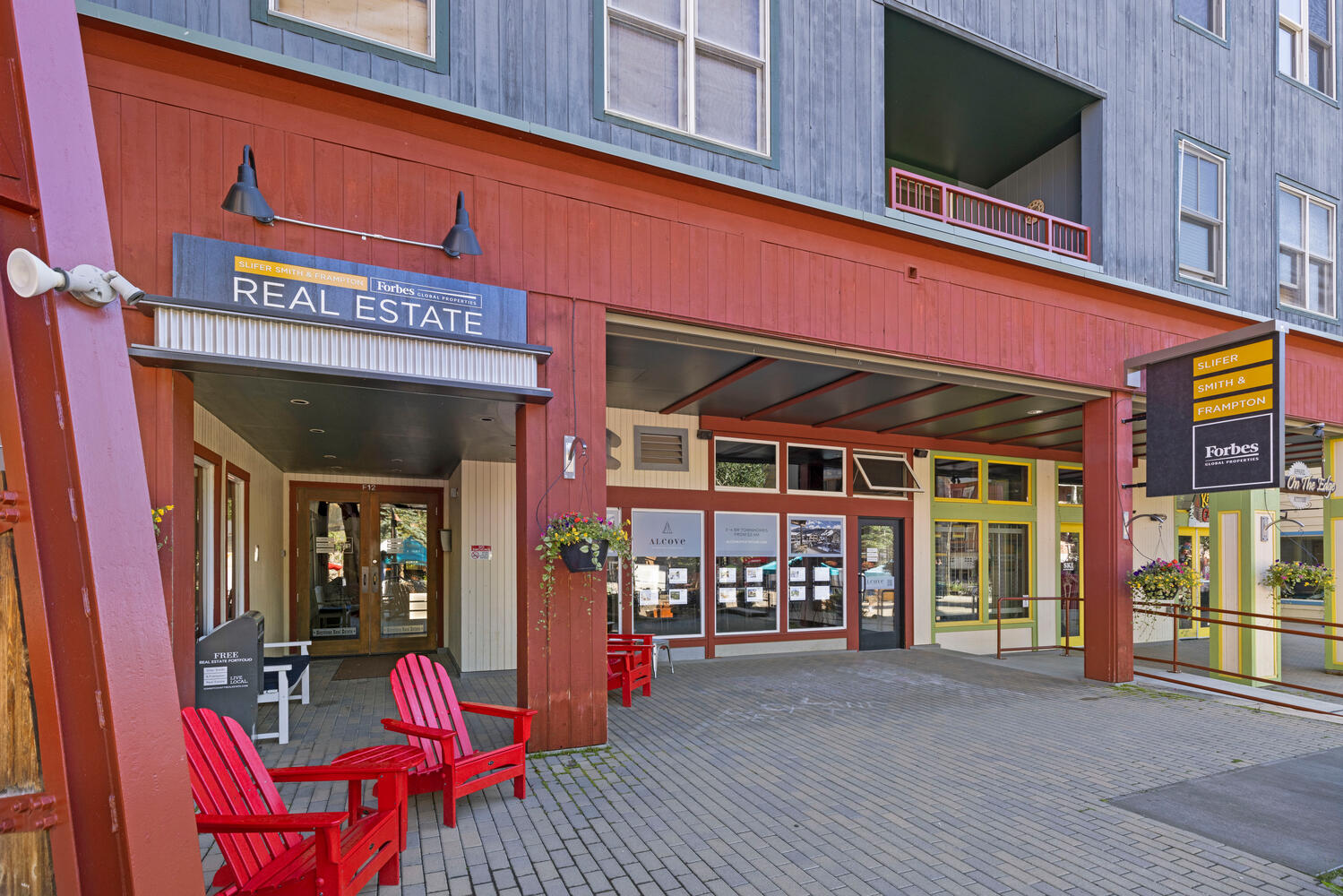 Keystone
0140 Ida Belle Drive, Keystone, CO 80435
Testimonials
" Michele was great! It was the easiest listing and sale we have ever done. She was professional and efficient every step of the way! "
- Liz Adams
" Michele's connections in the community made all the difference in closing this sale. This is the third time Michele has helped us, and we highly recommend her to others. "
- Greg R
" Michele was great and worked really hard to find us the perfect property. "
- Lori Carr
" Michele Hart is an excellent agent. She helped us every step of the way to make our new home purchase go smoothly and hassle free. Thanks Michele! "
- Mark Adair
" I have completed five transactions with Michele as my agent since 1998, on both the buy and sell side. It would not be possible for me to overstate the respect I have for her extraordinary resourcefulness. She has an innate ability, on a genuine and sincere basis, to quickly establish a high level of trust and confidence with her clients. In every transaction, I have been pleasantly surprise at how quickly she has produced an acceptable contract. I would recommend her without any qualification whatsoever. "
- Ken Capps
" Michele listened to us and was determined to get us exactly what we wanted. This is the second time we have worked with her. We would recommend her because of how hard she worked for us before, during, and after the purchases. Her knowledge of the market and community has been invaluable. Michele pursued the exact properties we wanted even when they weren't on the market. She worked with the selling agents of the owners until two were willing to sell. At the right moment, we were able to buy. We are so grateful to Michele for her determination and patience. Thank you, Michele. "
- Breckenridge Ski House
" I have used realtors and most are okay. Summit County was an exceptional experience because of our realtor, Michele Hart. She has a "perfection" in the way she handles both the buying and selling of a property. I have had the pleasure of both and can easily recommend her and Summit. The entire process was without issues, hassles or anything unexpected. Michele maintained a professional dialog throughout the process which made my partner and I feel at ease. If I'm considering another property anywhere in Colorado, I will only be dealing with Michele. "
- Dave Bellwoar
" We worked with Michele Hart on the purchase and sell of our home in Breckenridge. We highly recommend Michele based on her knowledge of the area, professionalism, and communication. She works diligently to make sure the process is very easy and stress-free, while at the same time, she offers suggestions and ideas without being "pushy". We will use her again in the future! "
- Carol A. Portwood
" Michelle Hart is fantastic to work with ! ! She knows the market inside and out, keeps you informed of any and all news, very sensitive to each owners quirks, preferences and concerns. I have recommended Michelle to half a dozen friends who have raved about her ability to make the best deal, find what they want or find the best seller for their home. Always holds a strong ethical approach to every situation. She will tell you the good and bad along with the pro's and con's and then act as you direct. But she gives you the honest, good and bad information to make a sound decision . . and then will act exactly as you direct. Truly, her only motivation is to accomplish your goals, satisfy your needs and obtain a completely happy customer. Unlike many realtors, she will not push something in her portfolio just to make a sale. Nor will she try to talk you into to something you question. Or try to sale the easy product or push a low offer just to get a deal done. If the product is not what you like, well she will go find it - She is truly "servant" in her role to your needs and will not push her own agenda. Although a super nice person and we have certainly become friends though multiple transactions, this recommendation is not slanted from a personal friendship / brother n law type recomendation. I have been a property owner in Breck 11 years and dealt with her exclusively, as have all my friends. There is simply nobody better in the area. SSF is welcome to pass my phone number along to any prospective client if they would like to contact me . . . "
- Frank Dale
" This is the second time we've worked with Michele and for the second time felt so fortunate to have her representing us as our broker. Her knowledge of the Breckenridge market allowed us to maximize profit on the sale of our townhome. Her diligence and attention to detail was shown at every step of the sale process. Not only is she really good at her profession, she has also has become a life time friend. I would recommend Michele in a big time 5 star way! "
- Anthea and Jon Schneider
" Buying our dream home in Breckenridge was a great experience. Michele is an excellent agent and she kept us in the loop throughout the whole process. She was constantly in contact with the settlement company, and our lender, providing us with on-time updates. We hope to buy a second property in the future, and Michele will definitely be the agent we choose to work with again. We would recommend Michele to friends, family, colleagues, anyone looking to buy or sell a home in the Summit County area. Thanks Michele, you are the best. "
- Lisa & Tom Tsoupelis
" I've known Michele for almost 20 years. She works harder and smarter than anyone I know. She's personable, experienced, savvy and intelligent. Michele is the only real estate agent I work with in Colorado. "
- John
" Michele brings a refreshing blend of fair play, Athenian spirit, and a relentless get'er done work ethic that not only makes her fun to be around, but a joy to do business with. Blend that with a community minded, well connected Breckenridge local and you've got a person that we have continued to recommend. "
- Kurt & Sherry Hellweg
" Michele was a joy to work with. From the first time we spoke, through our tours of the area, to finally selecting a property Michele understood my needs, asked questions, and supported me through the entirety of the transaction. When and if I'm looking to buy or sell again in the area, Michele will be my first call. "
- Daniel Abramson
" Blank "
- Gay L. Monaco
" Michele/Jim do a terrific job of providing all of the information that you need and working out all of the details from the initial viewing of the property through the closing. "
- Thomas L. Farquhar
" Jim and Michele were knowledgeable, professional and persistent in working the listing and the eventual contract to closing. "
- Linda Marshall
" Selling our home with Michele's help was a truly wonderful experience. We appreciate Michele's attention to detail and commitment to quality as well as her open and easy conversation regarding the process along the way. Thank you for your guidance and expertise Michele - Bret and Jenni "
- Jenni Bonenberger
" Selling property during COVID could have proven difficult. SSF had the process dialed in and supported us throughout. Michele was professional, timely and really knows the market in Summit County. "
- Elizabeth Adams
" We love working with Michelle. Every transaction has gone smoothly. We would highly recommend her to anyone. Reall appreciate her professionalism. "
- Clifford Wilson Cavett
" Michele did an amazing job. We decided to go with her and this company when a couple of friends recommended her. We have absolutely no regrets. She is a hard worker and will advocate for you like no other! She is on top of every little detail and there are a lot of details when buying and selling a home at the same time. She is also very personable and great to be around. She sold our vacation home and then turned around and found us another one right away. The company has so many marketing opportunities for their clients that you don't need to go elsewhere to get the job done! We have no regrets using Michele or SSF and will definitely use them next time. "
- Shelly Fazzino
" Michelle Hart and Jim Schlegel are a great team. They play off of each other's strengths impressively. Together they solved issues that came up after we had left Colorado, and brought the lodge to closing in a timely matter. They also coordinated well with the buyers realtor and kept everyone appraised of the situation. "
- Marveyn Gadowski
" Michele was by far the best realtor we have ever had. She was extremely responsive, went above and beyond to negotiate the deal, and after the deal closed made sure we had contacts with all the local people we might ever need. We would definitely recommend her and use her in the future! "
- Suzanne & Dan Meehan
" Michele was the most professional, energetic, and engaging Realtor I have ever used. She not only cancelled a personal event to accommodate my schedule, she also drove me around to see seven condos during a full fledged blizzard. We succeeded in acquiring an outstanding corner unit with terrific views right on the mountain. Before, during, and after the sale she has been there for us and really helped welcome my family and me into the Breckenridge community. "
- Steve
" Finding Michele Hart was like stumbling across a pot of gold... she has been an invaluable resource in our quest to find the perfect Breckenridge properties for our ever-changing needs. Years ago, when we first ventured into the world of second-home ownership, Michele listened closely and found exactly what we needed and helped us move quickly in a market that was gobbling up desirable properties. This year, when our needs changed, she had a clear vision of the perfect property for us, and with that vision, she was able to help us get a fantastic deal on one of the finest ski-in/ski-out homes in Breckenridge. We have developed a deep trust and faith in Michele. We're proud to call her not only our broker but also our friend. "
- David & Andrea Woodruff
" We met Michele when she raced over from her daughter's soccer game to show us the home that we eventually purchased. That very first experience told us a lot about Michele's style. She's very eager to remove any obstacle when it comes to selling and she moves fast. We found her to be well organized and generous with her time in handling all of the extras that come with most real estate purchases. For many reasons, we now have another property listed with Michele and enjoy her both as an accomplished professional and trusted friend. "
- Tom & Deedee Farquhar
" My husband and I were referred to Michele by a mortgage banker while in the process of preparing to purchase our 3rd property in Breckenridge. What an incredible blessing she has been. Having worked in the real estate industry for more than 15 yrs I appreciated her expertise, work ethic and professionalism all the more. She found us a fabulous townhome in one of the most desired neighborhoods in Breckenridge for a great price. She negotiated both sides of the contract and never once did we feel compromised. On top of all that she never stops smiling! We loved her and have already referred her to a family member. Thank you Michele! "
- Dan & Linda Burns
" Michele was fantastic and I recommend her highly. "
- Dennis Howell
" Michele Hart worked extremely hard for several months.She is detailed, organized, aggressive and very kind. Exactly what I like in a broker. "
- Scott Brown
Previous
Next